Inter_agency
Gerhard Eckel, project leader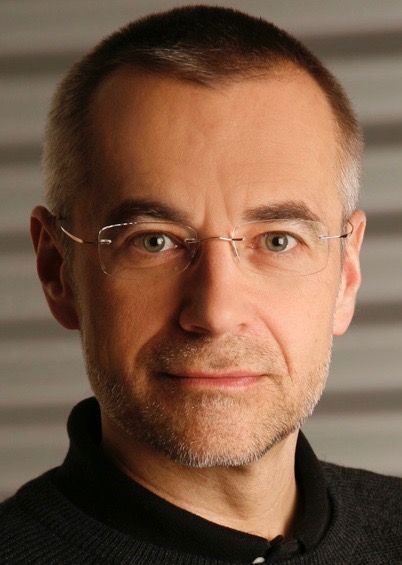 Gerhard Eckel is professor of Computer Music and Multimedia at the University of Music and Performing Arts Graz (KUG) in Austria. He also serves as an affiliate professor at the KTH Royal Institute of Technology and as a visiting professor at the Royal College of Music (KMH) in Stockholm. Besides his artistic work and teaching, he leads publicly funded transdisciplinary research projects and supervises scholarly and artistic doctoral research.
http://eckel.name
Artemi-Maria Gioti, principal investigator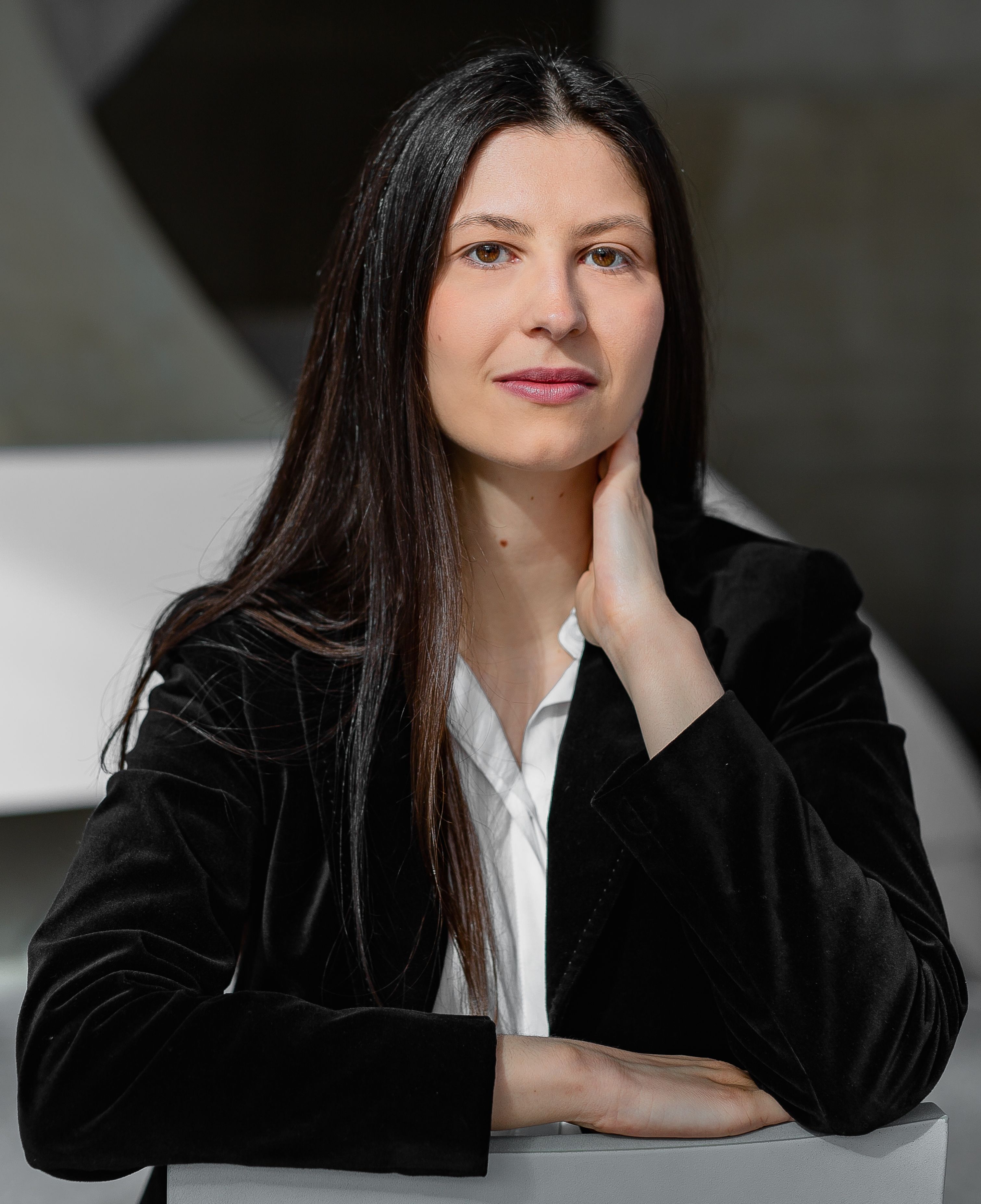 Artemi-Maria Gioti is a composer and artistic researcher working in the fields of artificial intelligence, musical robotics, collaborative and participatory sound art. Her works have been performed in Greece, Austria, Portugal, Germany, Denmark, Canada, The Netherlands and in the USA. Her research explores the transformative potential of new technologies for musical thinking and seeks to redefine notions of authorship, performership and the construct of the musical work.
http://www.artemigioti.com
Luc Döbereiner, artistic researcher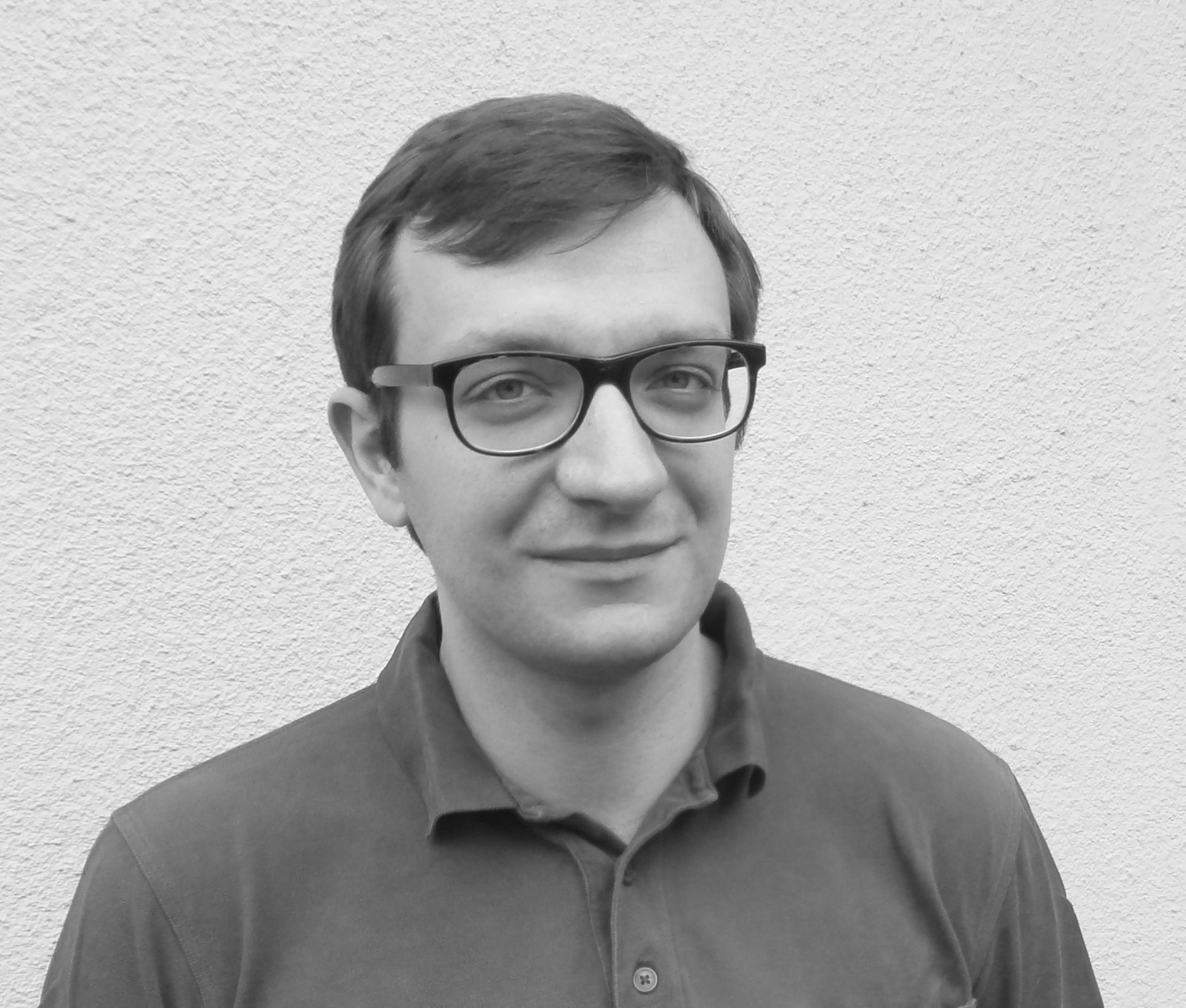 Luc Döbereiner is a researcher and composer of instrumental and electronic music from Berlin. He studied at the Institute of Sonology in The Hague and holds a doctoral degree from the University of Music and Performing Arts Graz. His work is concerned with compositional models and explores the relation of materiality and ideality of sound in musical composition. He has been a guest lecturer at the Bern University of the Arts and a visiting researcher at the Centre for Research in New Music at the University of Huddersfield. He currently teaches at the UdK Berlin.
Eduardo R. Miranda, artist-in-residence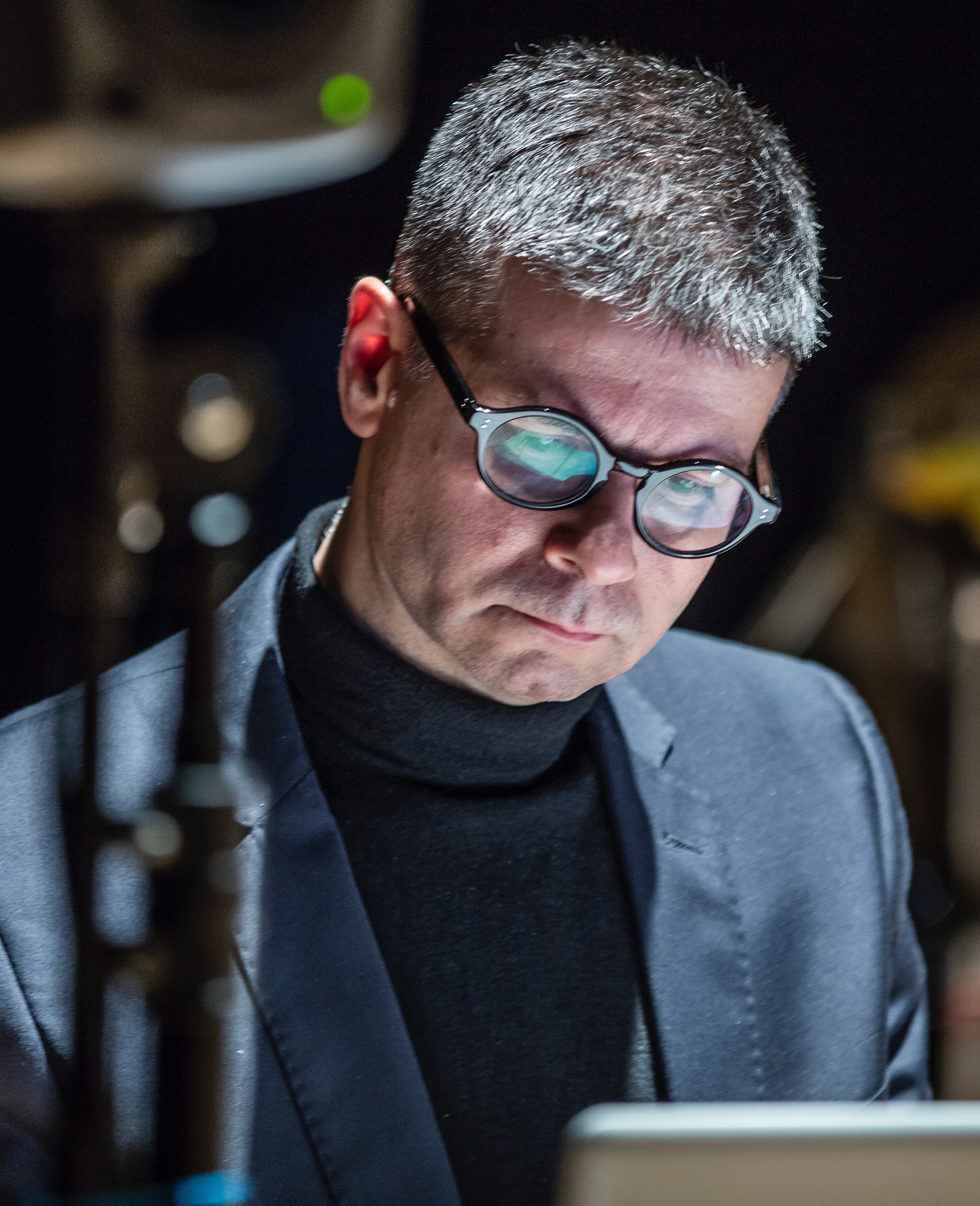 Eduardo R. Miranda is a composer and Artificial Intelligence (AI) scientist working at the crossroads of biology and music. He studied Music Technology at the University of York and received a PhD on the topic of musical composition with AI from the University of Edinburgh. Currently, he is Professor in Computer Music at Plymouth University, UK, where he leads the Interdisciplinary Centre for Computer Music Research (ICCMR), which is pioneering the fields of Music Neurotechnology, and the development of biological and quantum computing for music.
Jack Walker, artist-in-residence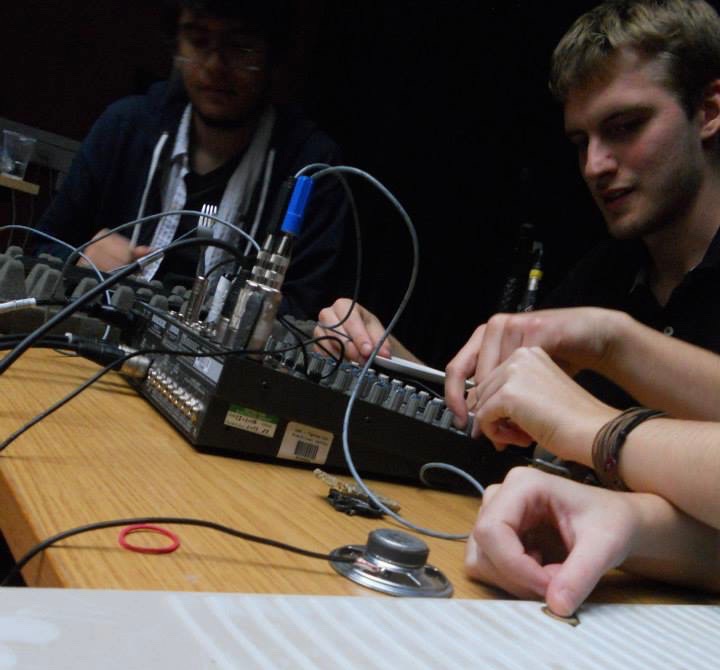 Jack Walker is a musician and researcher who enjoys working with computers. In his live electronics work, he designs digital sound processing networks that adjust their musical output in response to qualities obtained through machine listening. His research covers cybernetics, autonomous systems, agency, participation and performance ecologies. He is currently finishing off his doctorate in Creative Music Practice at The University of Edinburgh (supervised by Martin Parker and Florian Hecker), where he also teaches on their MSc in Sound Design.
http://www.jack-walker.bandcamp.com
Giacomo Lepri, artist-in-residence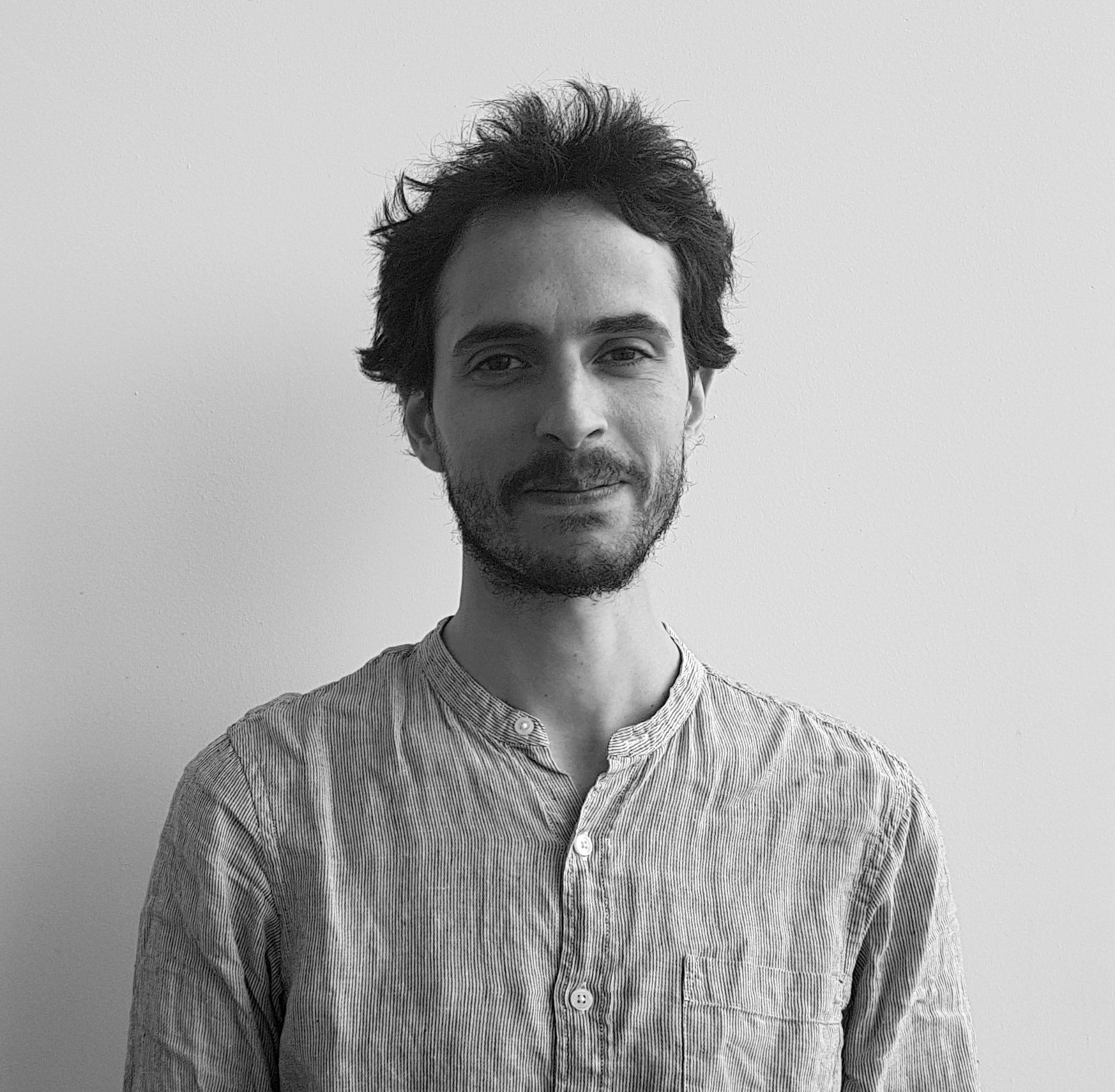 Giacomo Lepri is a musician and researcher active in the domains of electroacoustic composition / improvisation, instrument design and human-computer interaction. His artistic work often involves the design of interactive systems for music performance informed by ethnograpich and research through design methods. His research explores how musical values and assumptions are inscribed in and mediated by new digital instruments. He is currently finishing a PhD research at Centre for Digital Music, Media & Arts Technology Programme, Queen Mary University of London.
http://www.giacomolepri.com
Alisa Kobzar, student assistant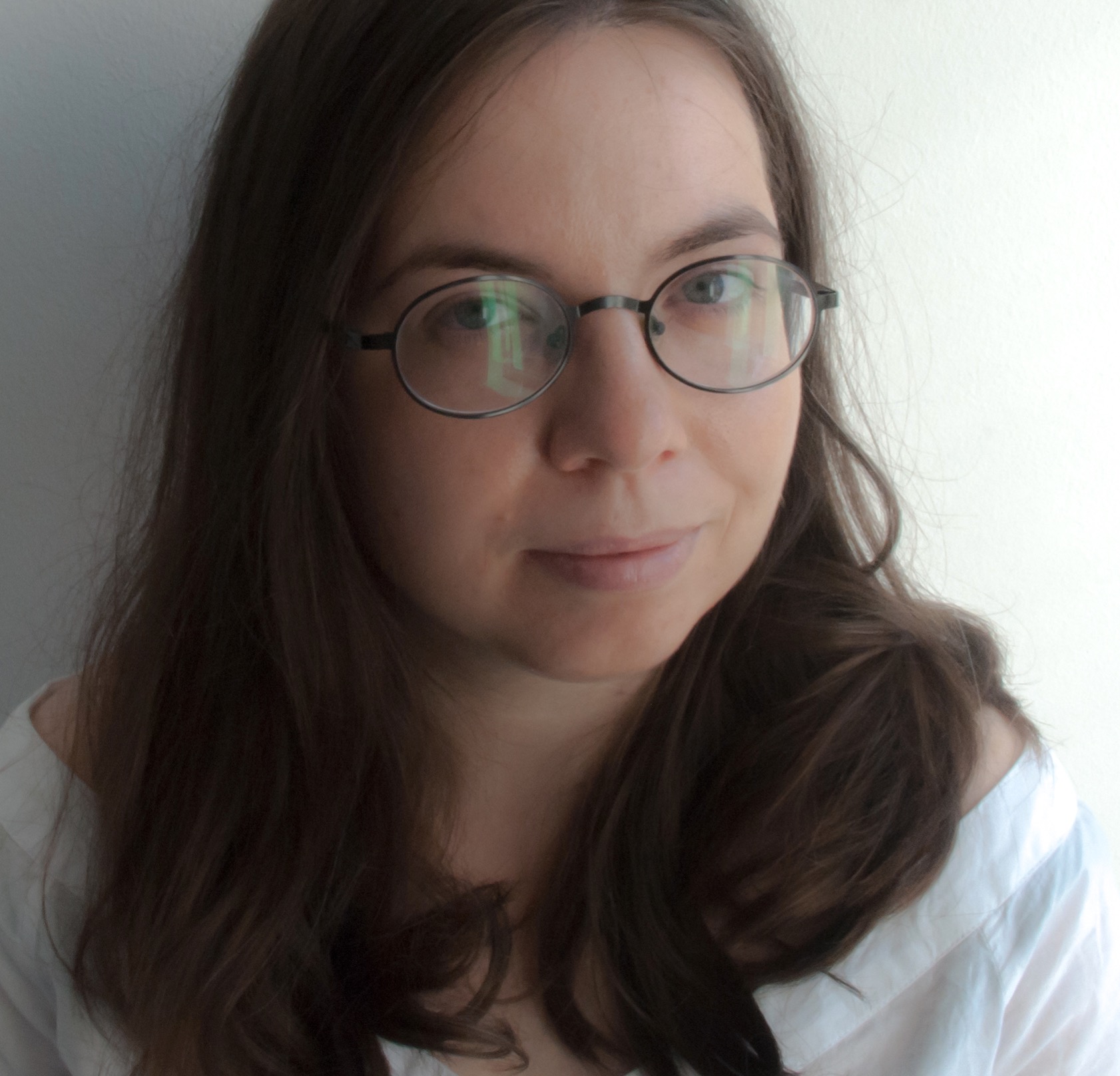 Alisa Kobzar (*1989), composer, multimedia artist, film editor, color-grader, music teacher, graduated from Kyiv National Music Academy (Ukraine) in 2014 (department of composition, instrumentation and musical informational technologies). Since 2018 studies Computer music in Graz University of Arts. Took part in different international composers' masterclasses on instrumental and electronic music, festivals, workshops, residencies. Her compositions include instrumental, chamber, symphonic, film music, electronic, mixed electroacoustic music, multidisciplinary projects, interactive compositions. The main vector of her work is interdisciplinarity towards connecting the different art-forms into undisassemblable multimedia, where none of the arts is illustrative.
---
Margarethe Maierhofer-Lischka, external collaborator (Schallfeld ensemble)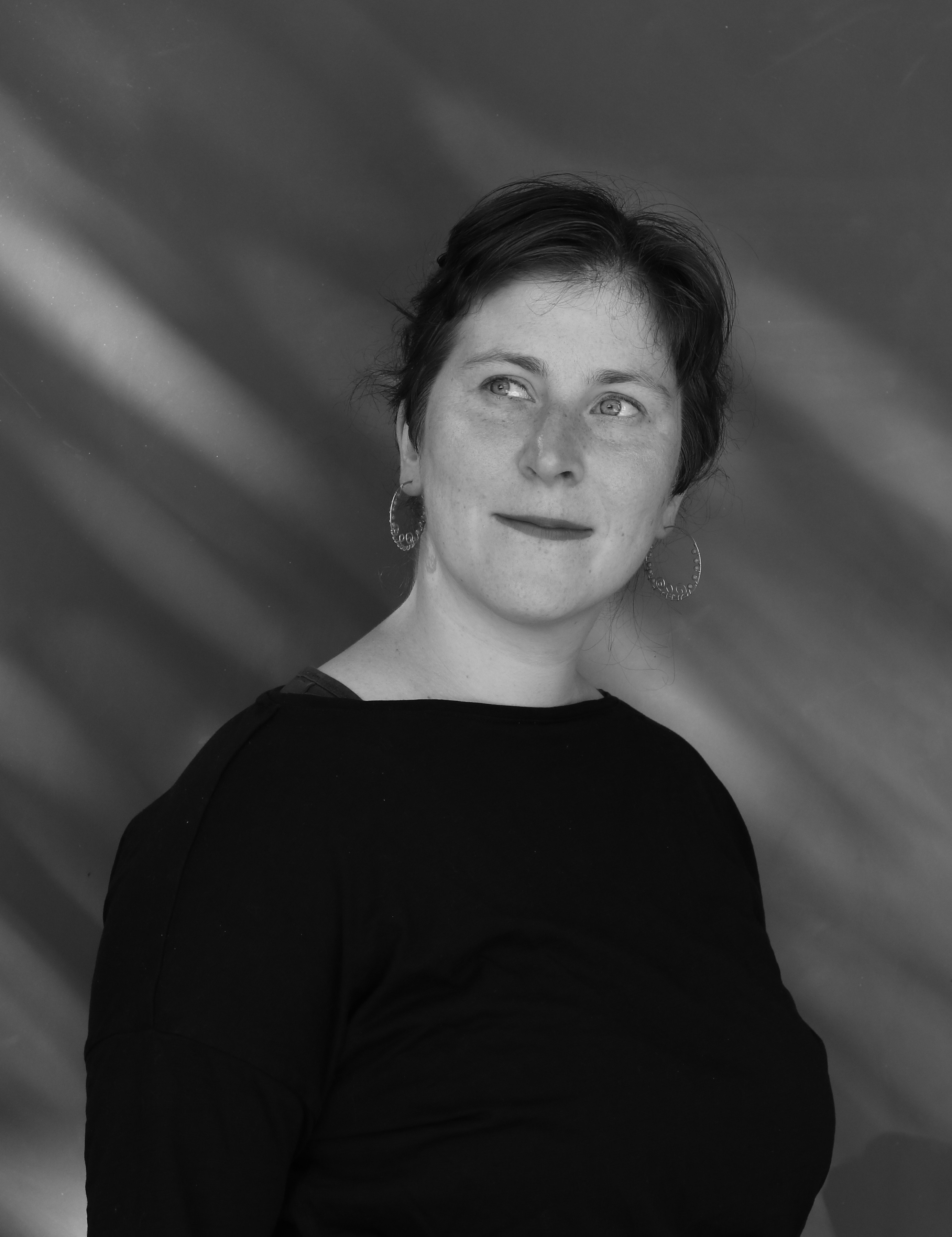 Margarethe Maierhofer-Lischka (*1984, Regensburg, DE) is a musician, researcher and sound artist currently living in Graz, Austria. She studied double bass, musicology, interdisciplinary music creation and contemporary music in Dresden, Rostock, Zurich and Graz and currently does her dissertation in music aesthetics at the University of Music and Performing Arts Graz. Besides being active in many ensembles and free groups for music and interdisciplinary arts, she is founding member and chair of Ensemble Schallfeld, a contemporary chamber music group based in Graz with which she is also touring worldwide. Her main interests as artist and researcher are contemporary music, improvisation and music theatre at the crossroads of different media.
http://bassomobile.wordpress.com
Manuel Alcaraz Clemente, external collaborator (Schallfeld ensemble)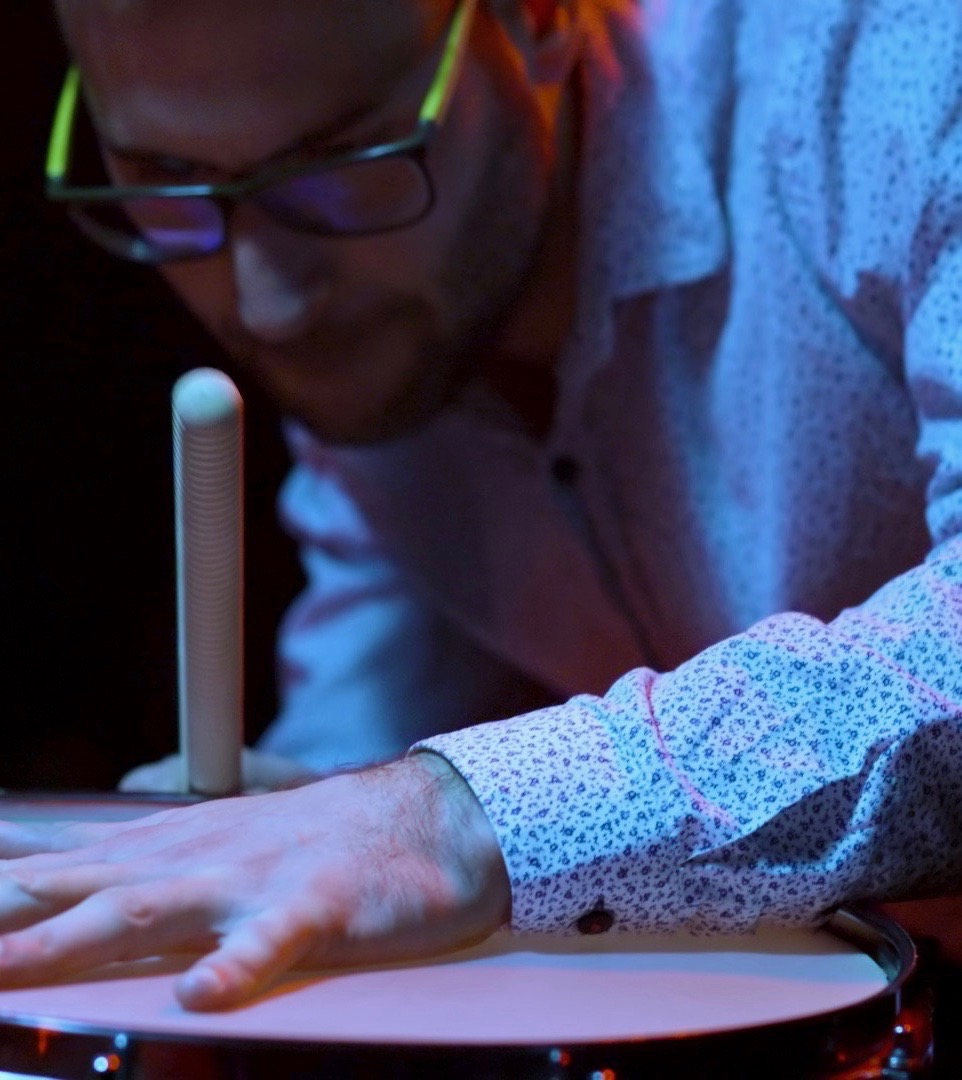 Manuel Alcaraz Clemente is a Spanish percussionist based in Graz, Austria, specializing in the interpretation of contemporary music. He plays regularly with Ensembles and Orchestras such as Klangforum Wien, Mdi Ensemble, Barcelona 216, Stavanger Symphony Orchestra, Drumming percussion group and the Graz Philharmonic Orchestra among others. He has also offered workshops and masterclasses at different Universities in Austria, Portugal, Spain and Slovenia. In addition, he has performed in several festivals including the Lucerne Festival, Wien Modern, Darmstadt Summer Courses, Styrian Autumn and Huddersfield Contemporary Music Festival. Since 2016, Manuel is a regular member of Ensemble Schallfeld. Since 2019 Manuel is Marimba OneTM Educational Artist.
Szilárd Benes, external collaborator (Schallfeld ensemble)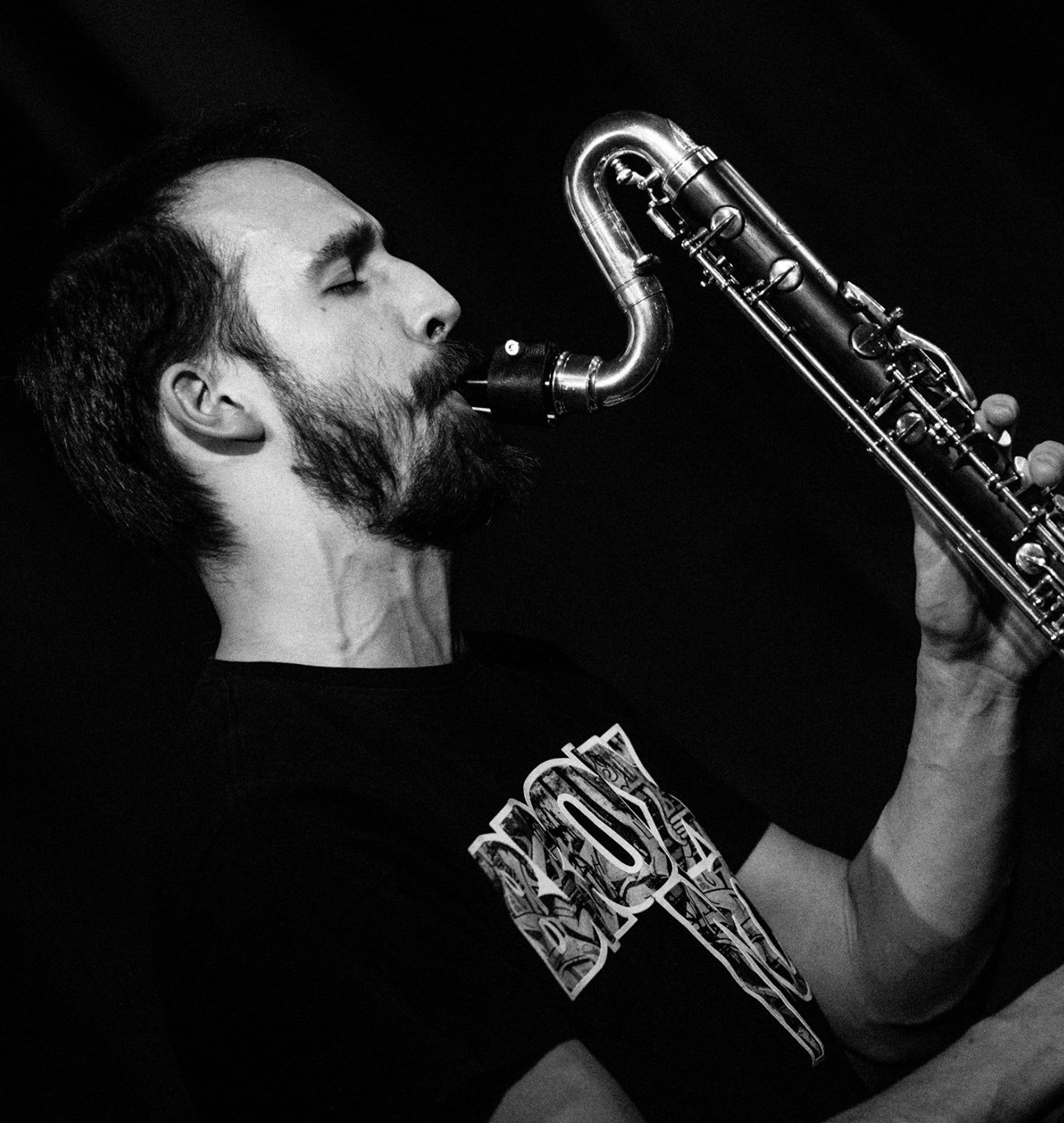 Szilárd Benes was born in Keszthely (Hungary) in 1990. He studied clarinet and bass clarinet by Prof. Stefan Schilling and historic clarinet by Dr. Ernst Schlader. He won the 2nd prize at the international championship for "Contemporary Hungarian Music", as well as a scholarship of Forum Hungaricum. His project "Trio Sinus" won the 1st prize in the composition competition of the Karl-Franzens University. His performance of Krzysztof Penderecki's clarinet quartets in 2012 in Graz was broadcasted on Channel Ö1. Szilárd Benes worked among others with the following composers: Beat Furrer, Pierluigi Billone, Franck Bedrossian, Marko Ciciliani und Johannes Maria Staud. He has been a member of Ensemble Schallfeld since 2015 and "Klezmer Band of Graz" since 2013.
Ludvig Elblaus, external collaborator (NAVET)
Ludvig Elblaus is an artist and researcher working primarily with computational materials to create acoustic and electronic music, sound art, audio-visual installations, museum exhibits as well as contributions to collaborative larger works, such as opera, theatre, and dance performances. He received his PhD at the Sound and Music Computing group at the KTH Royal Institute of Technology. In his artistic practice he explores generative complex systems, emergence, endless variation and stochastic processes. Materiality and crafting is also central to his work, as well as experiential aspects of very slow and drawn out temporal structures and deep listening.